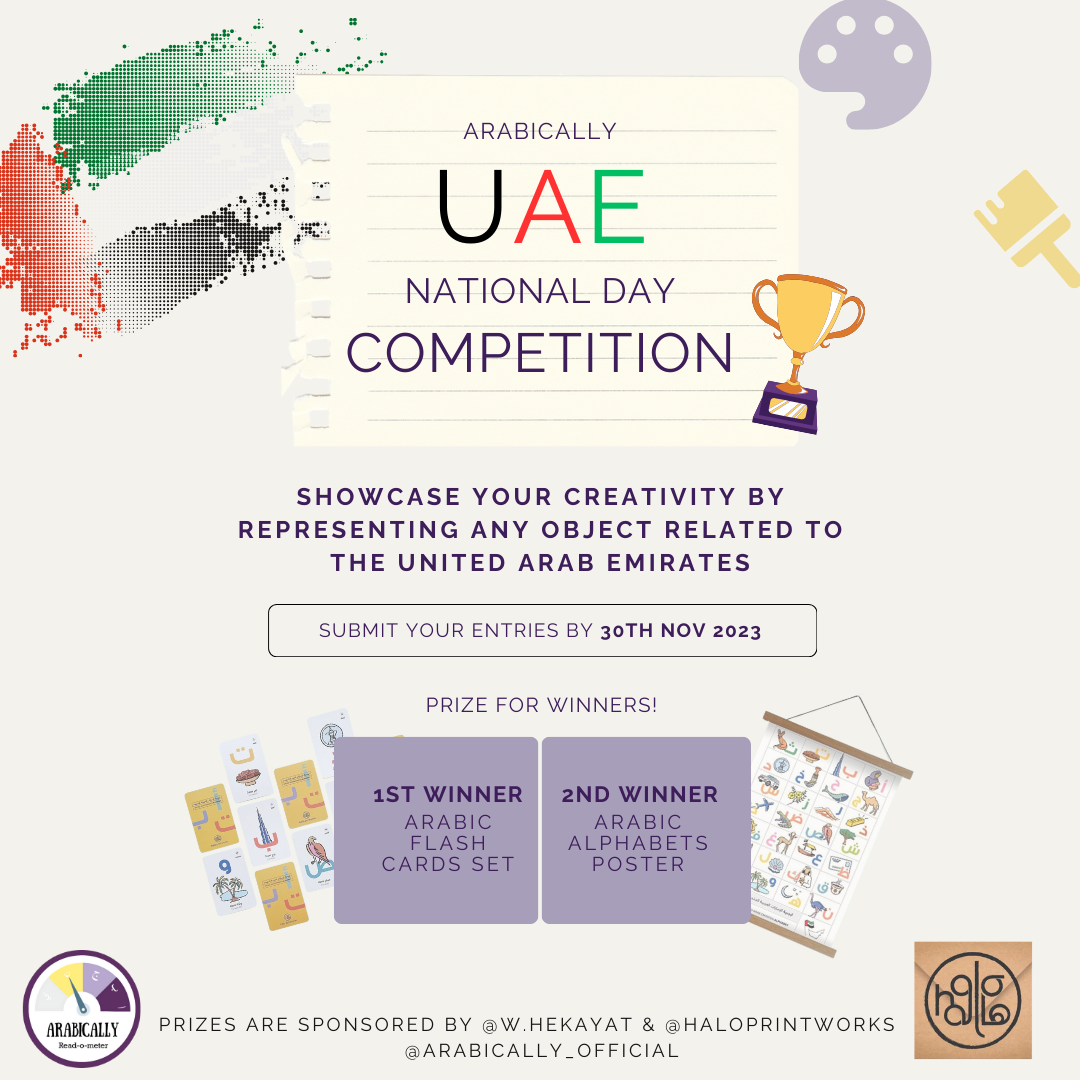 UAE NATIONAL DAY Competition 2023
Whether you live in the EMIRATES or have visited it, you surely have some fond memories to share. This UAE National Day, why not share your thoughts through a *CREATIVE* 20-30 second audio/video clip. Arabically brings to you the UAE National Day Competition open to children (12 and below) around the world🌎 with local and international prizes. Here is your chance to win a UAE-themed flashcard deck/Alphabet poster. All you need to do is help your child talk about some object related to the UAE. What are the colors of the flag and what do they stand for? Are there any other symbols unique to the UAE that you would like to talk about? Competition Guidelines:
Send us a 20-30-second clip about the UAE.

Competition is open to children all over the world.

Submissions can be in any form (audio, video, drawing, etc). It has to be original and not have any copyright content.

Submit to ([email protected]) by 30th November 2023 – Latest by 5 pm UAE time.

Children are encouraged to use one or two sentences in Arabic to describe their drawing or object related to the UAE. The more Arabic words you use, the more chances of winning.
Watch our 2021 UAE National Day entries here: 2021 CHILDREN ENTRIES