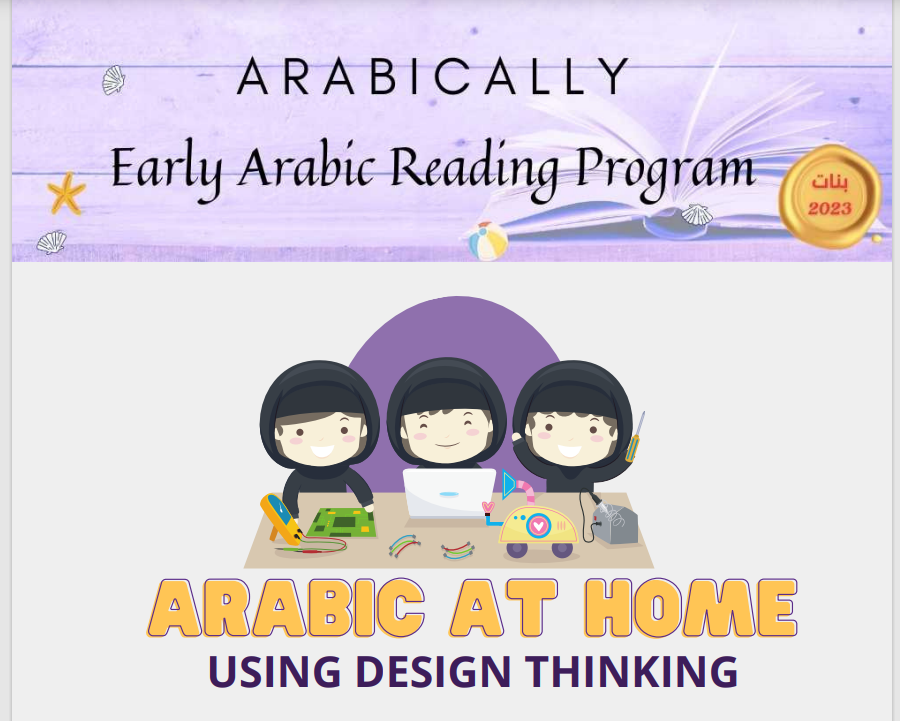 Early Arabic Reading Program 2023
Struggling to read and comprehend Arabic Stories? This year we bring to you our Signature Early Reading Program exclusively for moms/women.
Starting August 2023, if you have been looking for ways to up your family's Arabic Literacy by getting weekly support and guidance, then this summer, let us help you. 
During the live sessions, we train together. Post-live sessions, you are given the task to practice with your children and come back with more questions.
Using design thinking principles to help you navigate Arabic Reading and Progress at home.

4-week training on reading and practicing Arabic Stories

Learn and practice Arabic Storybook Reading techniques (#Beyondletters and #Beyondwords)
Want to learn more? Our registrations close by 28th July 2023. You can reserve a spot here; Early Arabic Reading Program 2023 – Arabically
Watch a DEMO HERE!