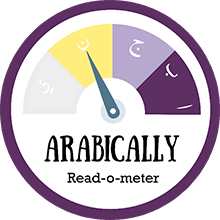 Early Arabic Reading Program 2023
Want to get on board with reading Arabic Storybooks?
This year we bring to you our Signature Early Reading Program exclusively for moms/women.
Starting August 2, 2023, if you have been looking for ways to up your family's Arabic Literacy by getting weekly support and guidance, then this summer, let Arabically be your go-to community.
During the 4-live sessions, we train together. Post-live sessions, you are given the task to practice with your children and come back with more questions.
Using design thinking principles to help you navigate Arabic Reading and Progress at home.

4-week training on reading and practicing Arabic Stories

Learn and practice Arabic Storybook Reading techniques (#Beyondletters and #Beyondwords)
What if we tell you, that this will help you get rid of your fears around Arabic Storybooks, make you more confident in choosing new books and improve your and your child's overall Arabic Litearcy.
During an in-person Arabic Story Reading workshop in Sharjah, UAE, we asked parents….
"What are you hoping to achieve towards the end of this Arabically event?" This is what they said:
– Learn how to choose readers
-To gain more interest in Arabic Knowledge
– Make my child understand and communicate Arabic
We are non-Arabs, we struggle to use Arabic at home" says Hiba an expat in the UAE. Arabically has helped us take small and practical steps to improve our literacy at home.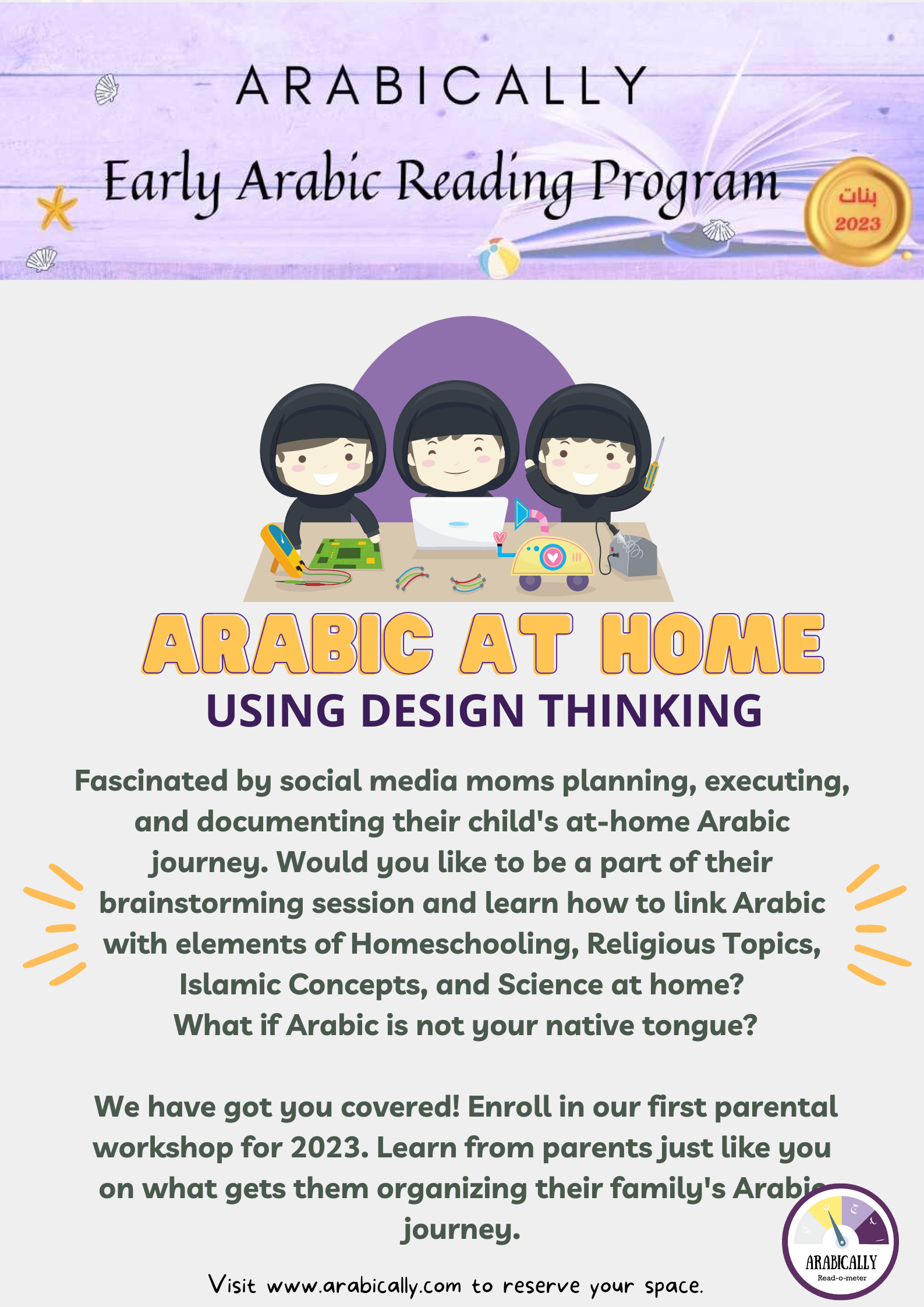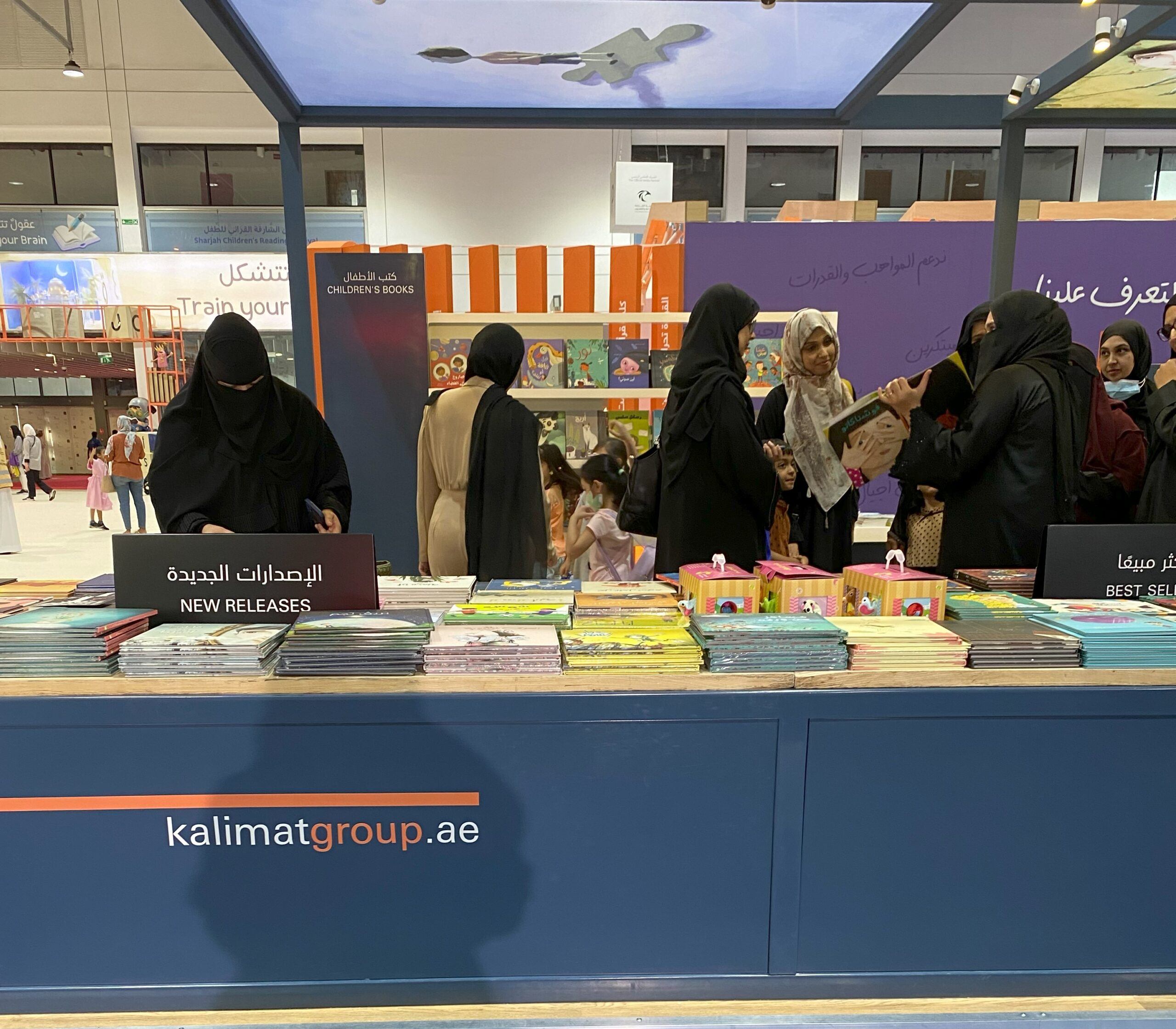 Our Awesome Booksets!
We have been holding this program for 4 years, and mainly for children. However, this year we have decided to offer it to moms/ladies who are interested in learning our techniques. We will be using two book sets used in our annual program each year. Scroll down to learn more about the content.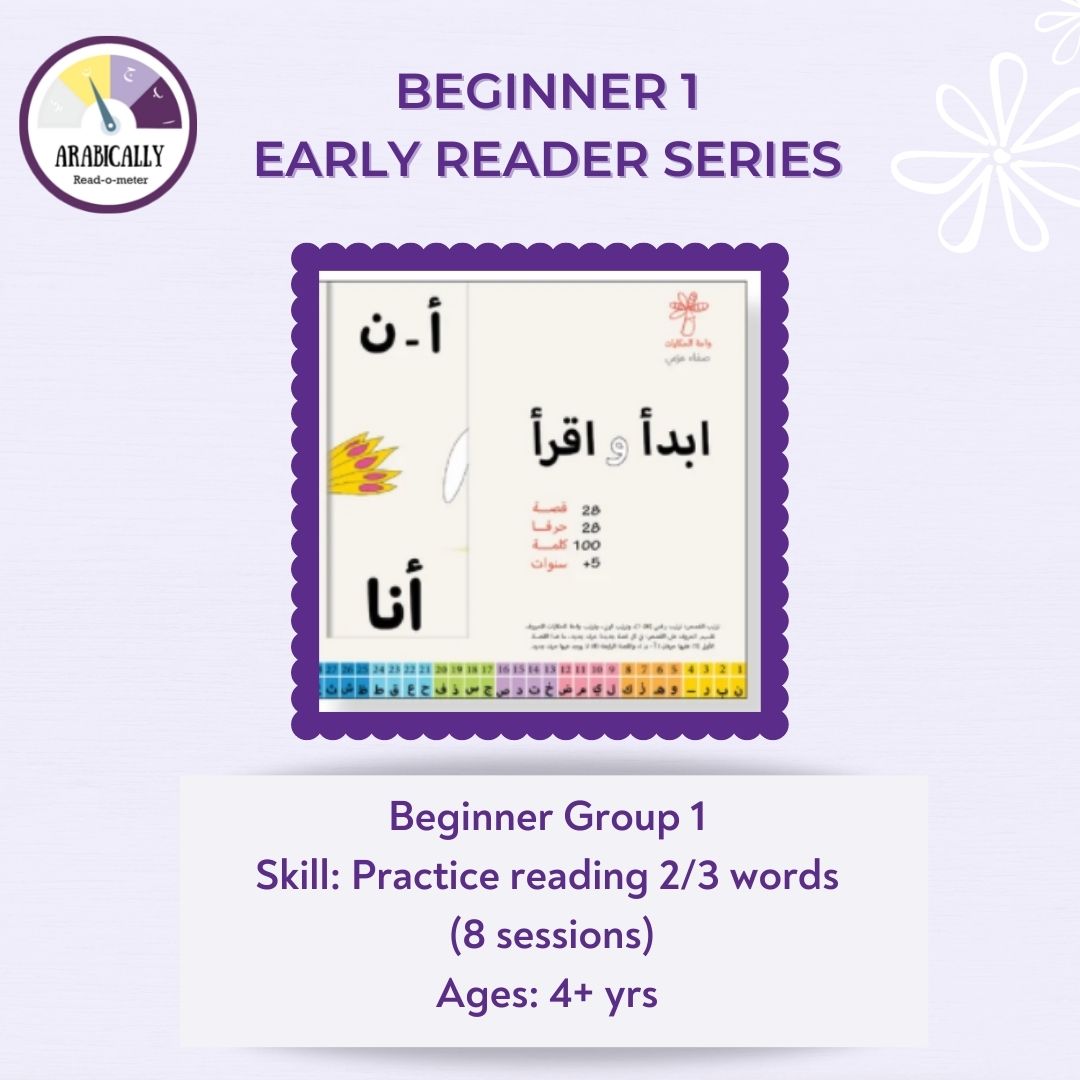 Beginner 1
The beginner's level of "سلسلة ابدأ واقرأ" aims at
The child learns how to read words in a story and understand a storyline in Arabic.
They draw connections between the words and the sentences in the brightly colored 28-book series.
They start relating the story to concepts, motivating them to read more.
Book Collection by Dubai-based publisher, Wahat el Hekayat.
Beginner 2
When reading is presented as a duty or subject, it loses its charm. Knowing how to join Arabic words and make sentences is not enough for early readers. This series will teach young readers:
Repetition and the ability to challenge what they read.
The momentum they need to read while absorbing the humor and storyline.
A social learning environment where Arabic can be used to demonstrate Arabic speaking skills.
Book Collection by Sharjah-based publisher, Kalimat.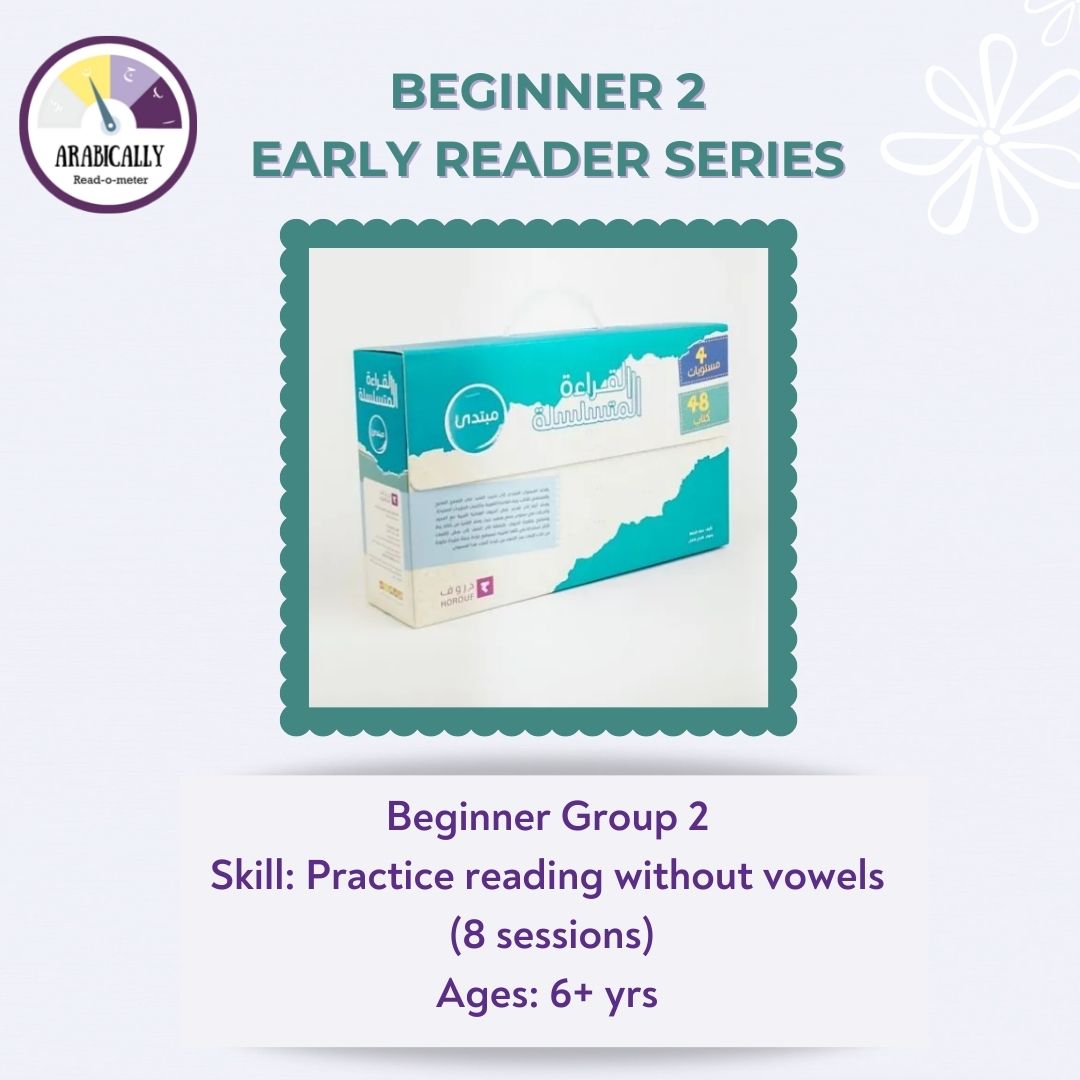 Sneak Peak from Summer 2021
Maybe our parents did not understand Arabic texts, doesn't mean our children should not either! Let us empower ourselves to empower them.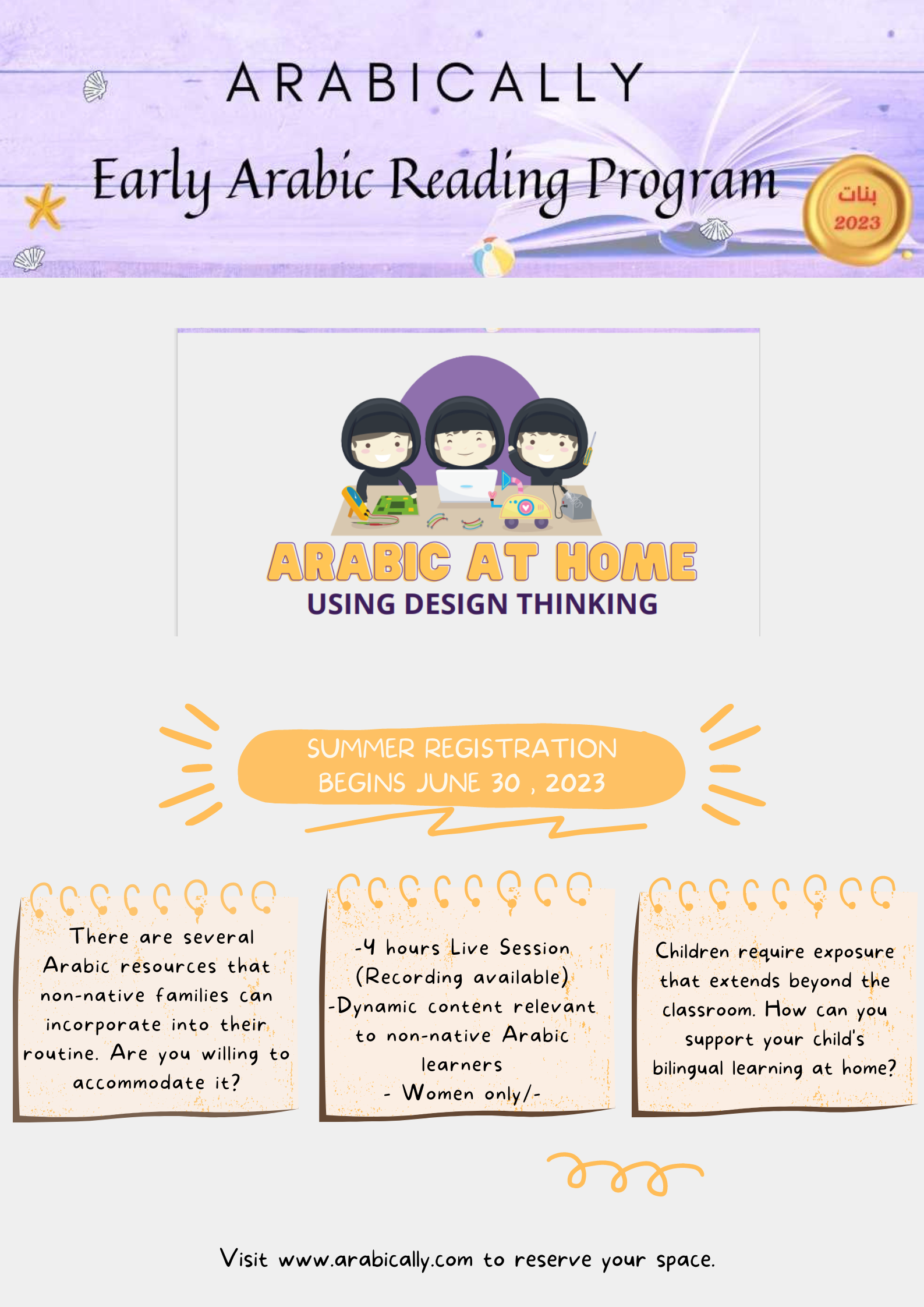 Will we be brave enough to let children connect with Arabic through unconventional learning?
Arabically Tribe – Parent Review
I'm deeply grateful for having come across this program. My daughter's ability to read confidently has improved greatly, and she is now eager to read more Arabic books. Thank you, Arabically and team for putting up this amazing program!
– Umm Afraz, Abu Dhabi
I saw that she was interested to read Arabic storybooks compared to less interest earlier. She herself started reaching out for higher level books compared to small ones she picked earlier.
– Azeeja, Dubai
The interactivity got better and better as the sessions progressed and I believe this is so important in maintaining the child's interest and keeping their attention. MashaAllah a brilliant effort by the team!
– J Zahir, UK
Be a part of our upcoming summer program, designed exclusively for moms this year. Step into reading Arabic storybooks.
Sessions Dates: Wednesday (August 2, 9, 16, 23 – 2023)
Session Duration: 10 am EST/6 pm UAE
Location: Online on Zoom
Fee: 50 USD/180 Aed
Additional resources:
You can always get in touch with us by sending us an email at [email protected] or sending a DM on Instagram.
Registration and payment closes on July 2023. This summer programs run from August 2 to August 23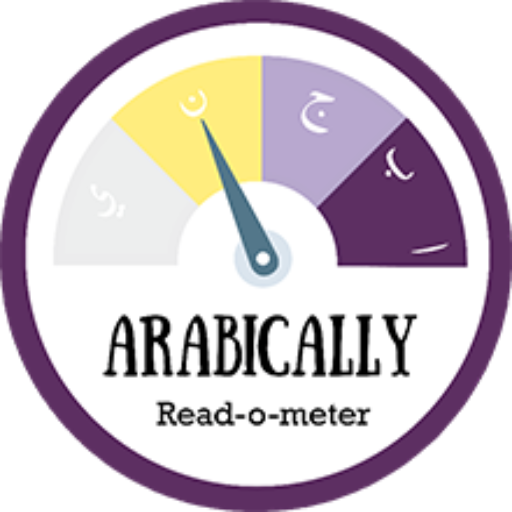 Copyright © 2022 Arabically Inc. Canada