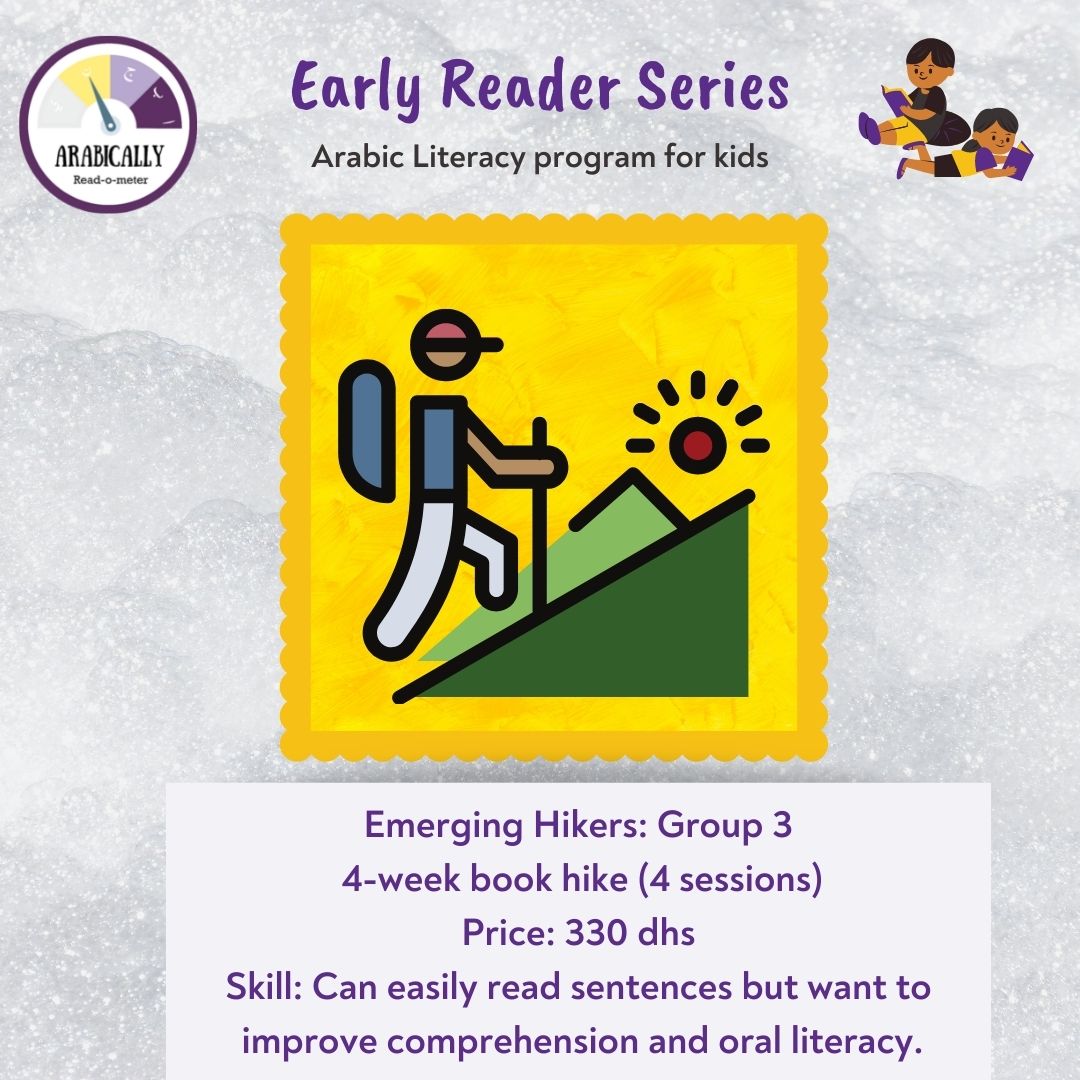 Summer Early Reader Series (Group 3)
Is your child comfortable reading Arabic storybooks, but doesn't seem motivated to read more?
They understand what they are reading, but cannot express themselves effortlessly.
Perhaps they need a community like Arabically, to challenge their cognitive ability and to further develop their presentational skills. Introducing the Emerging Hikers readers series for young learners of Arabic.