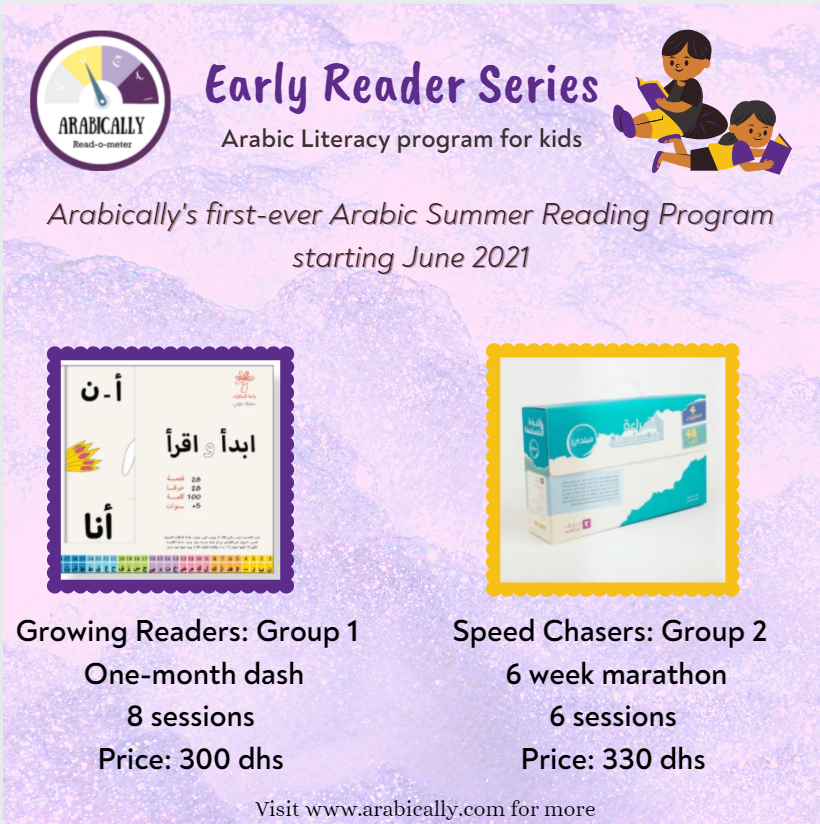 Summer Early Reader Series (Group 1/2)
Your child can read Arabic letters, words can identify sounds in Arabic. Yet, is hesitant to read Arabic Storybooks. Your child can read! But can he/she really READ! UNDERSTAND! FOLLOW THE HUMOUR!
Introducing the Arabically – Early Reader Program which provides a structured reading approach through UAE-based Early Reader Series. As a group, we will set aims on what to read, ask questions about the story and help the child feel confident in not just reading, but also following the storyline.