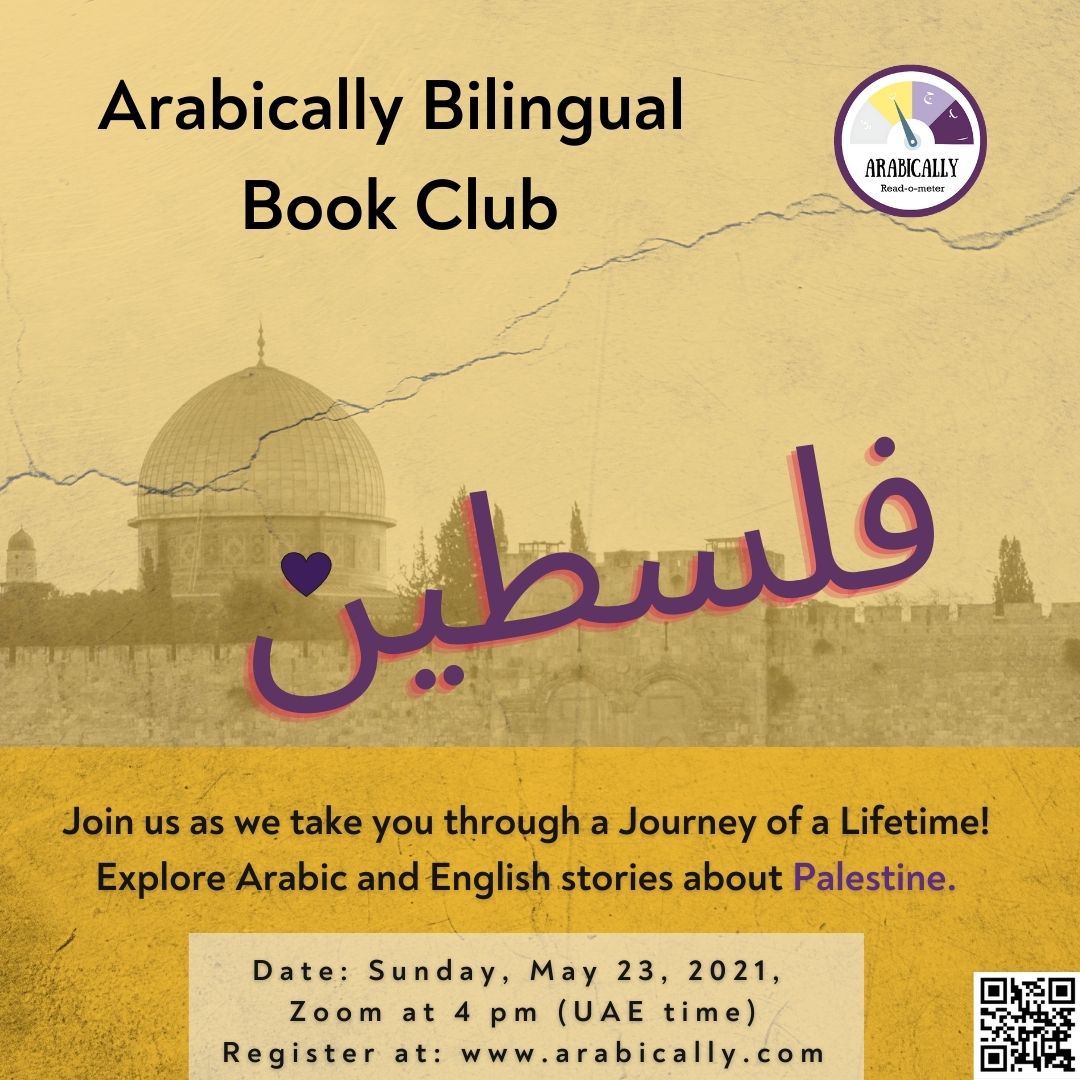 Bilingual Book Club – Let's learn about Palestine
Let us explore children's literature that showcases the culture and generosity of Palestine. Join in this week, for our bilingual book club special edition as we explore the land of olives and holy Aqsa.
This special edition is a part of Arabically's bilingual book club that will help your child read out loud, understand content in Arabic and English while working towards bilingual fluency. Do they have to be native Arabic speakers? No! Do you need to buy several books? No! Do you have to show up and participate each week? Yes!!!!!
Date: Sunday, 23 May 2021
Time: 4pm – 5pm (UAE time) on Zoom
Register here: https://arabically.com/product/lets-explore-palestine-online-bookclub-event/
(All proceeds from this event will be contributed towards supporting Palestine)