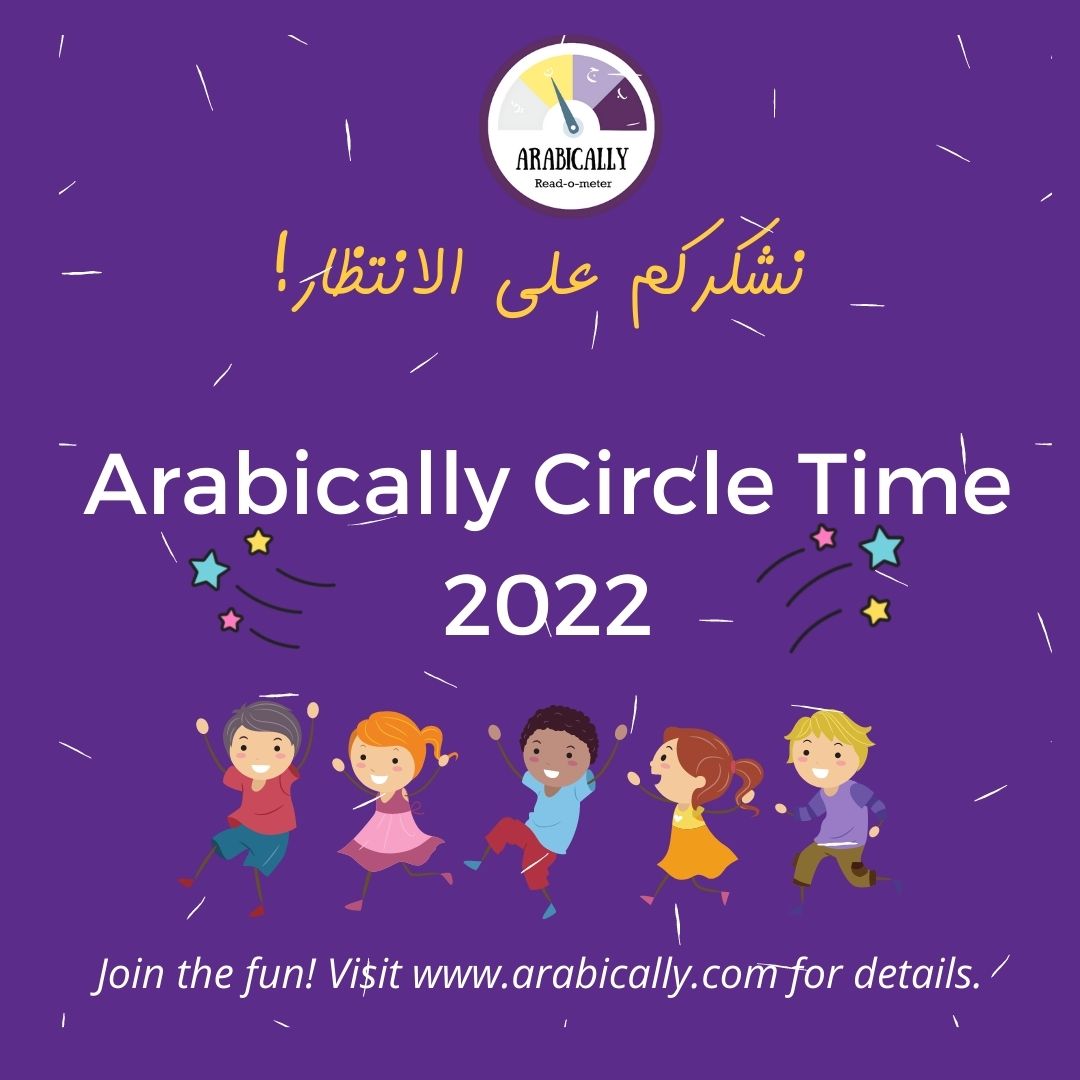 Arabically Circle Time 2022
Arabic in its essence can be felt in its oral form. Why not bring back that tradition into our homes. After a long break, we are back with our Arabically Circle Times! For those of you who are wondering, what is Circle Time, here are a few things you should know.
We sing rhymes, learn different words, actions and have fun running around.

Our themes are anywhere from nature to stinky socks. The idea is to keep the humor and let children laugh out loud.

We use Fusha (Classical Arabic) and also use English to convey ideas to tiny tots.

The ideal age group for our circle times is 0-6 yrs, however, we always have siblings older than 7yrs join in the fun and games,

This year, we plan to have two options. Online events and in-person meetups around the UAE.
Registration Fees: Free (until March 4, 2022)