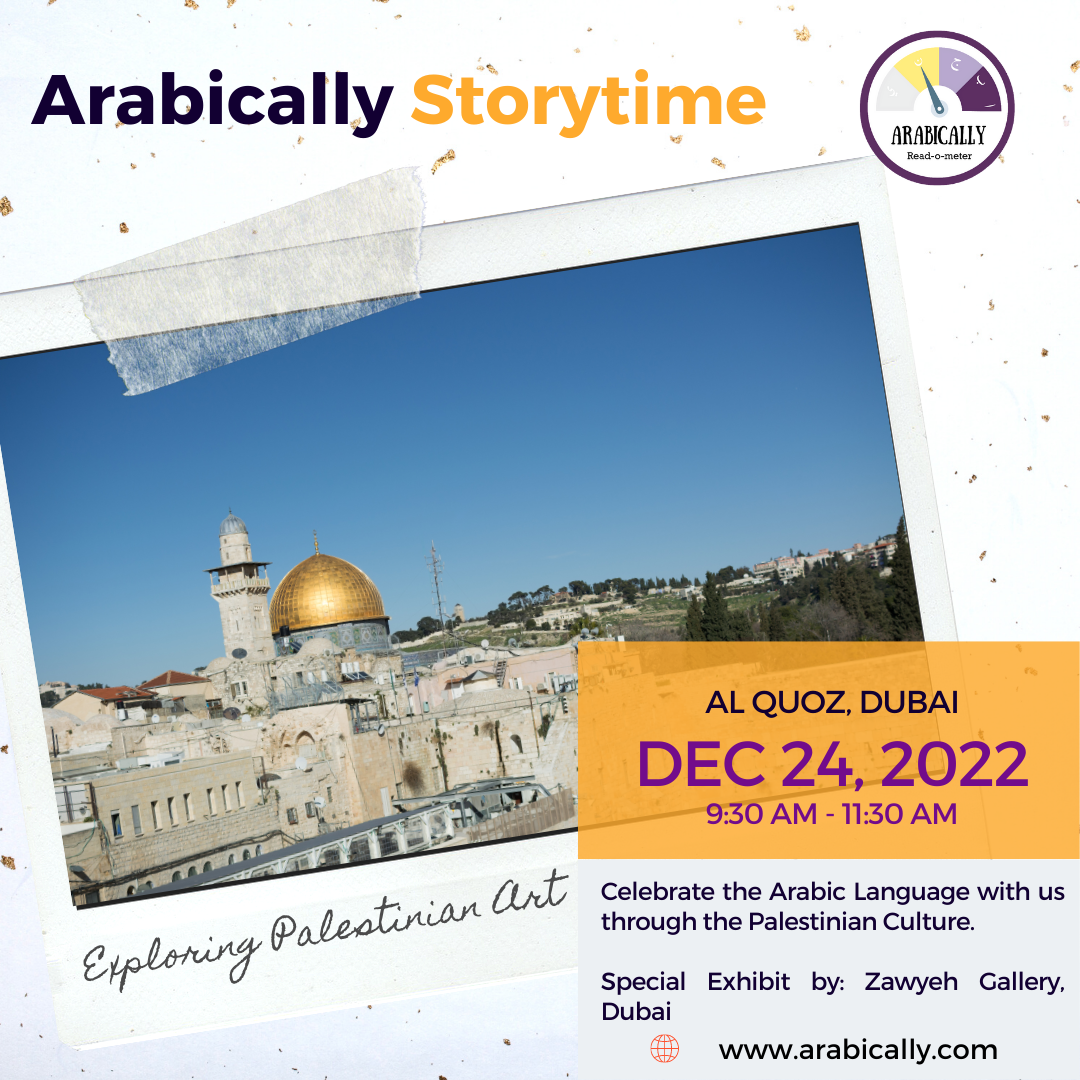 Arabic Language Day – Arabically Storytime 2022
This year, let us create some beautiful memories around the Arabic Language by linking it to some mesmerizing artwork.  Arabically brings to you our last session for the year, where we explore the Palestinian Culture.
The event will comprise the following activities:
Storytime (exploring the culture and food of Palestine)
Craft activity
Games
Zawyeh Gallery tour (optional)
The gallery is currently exhibiting "TRACING BOUNDARIES' by BASHAR ALHROUB. In this exhibition, Alhroub packages the city of Jerusalem as a religious symbol and reinvents it as a pop culture subject. He traces the boundaries between holiness and material culture and invites the visitor to observe a fine line between religion and commercial clutter. You can learn more about the gallery here
Since the gallery contains delicate exhibits, it is recommended for older children (6+ yrs). However, the storytime is our main focus towards the end of which your children will:
Learn stories of courage and sharing around Palestine

Get familiar with the rich culture
Explore Arabic vocabulary
Create positive memories with the language
Additional resources: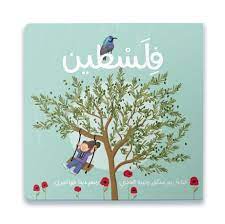 Palestine – by Dardasha (access here) –
20% off Arabically discount code available for books by Dardasha. Email us at [email protected] to avail code.
English Storybook P for Palestine (access here).
Storybook on Zaatir – By Zingo Ringo (access here)
Registration details:
Registration Fees: 14$ USD/ 50 dirhams per family
Payment Link: https://arabically.com/product/arabically-storytime-december-2022/